Lamina1 EAP Partnership
We're excited to announce that Rensa Games is an official member of the Lamina1 Early Access Program! The EAP is designed to get Web3 developers on the vanguard of infrastructure, games, music, fashion, and more involved in shaping the Open Metaverse.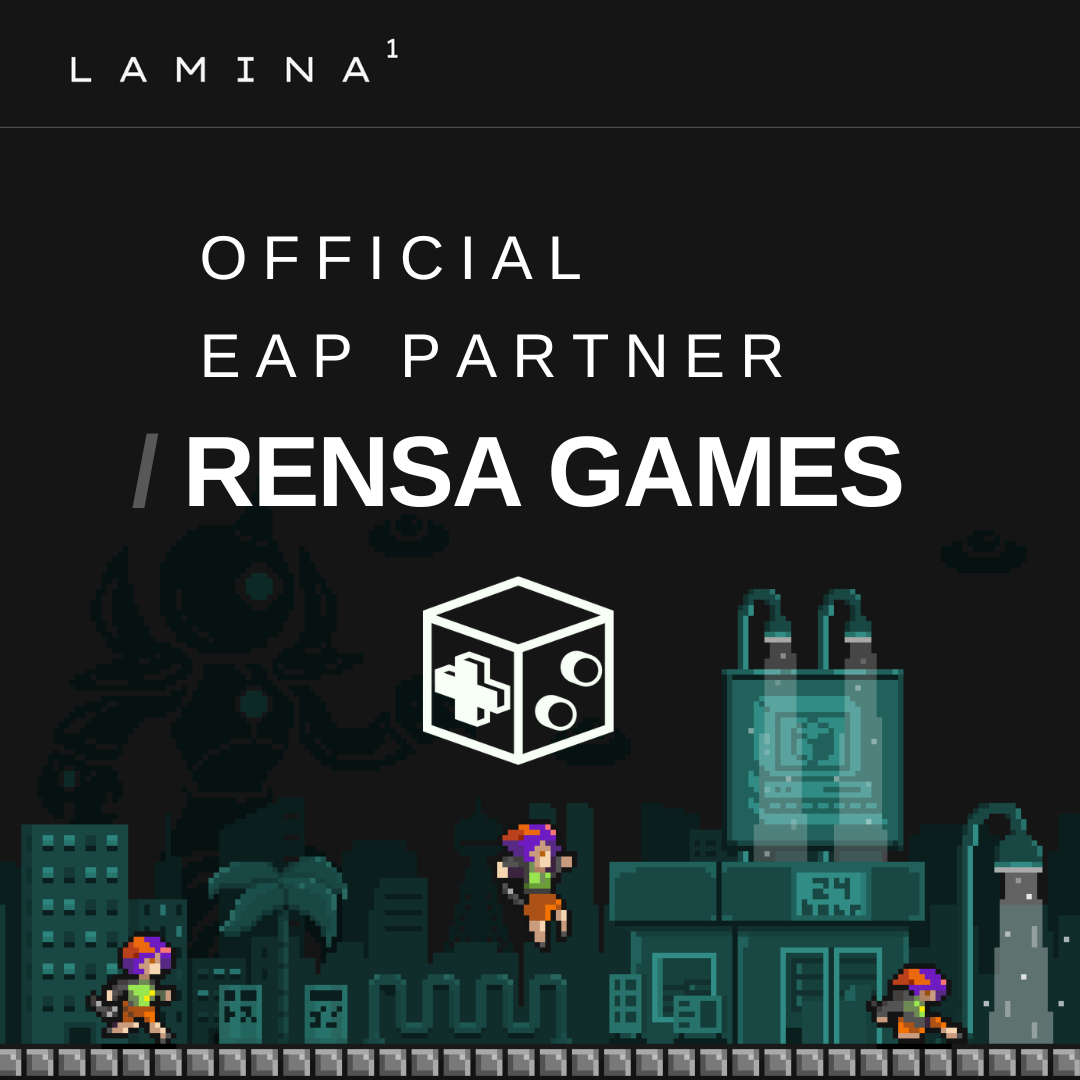 Members of our team have been working on creator-focused Web3 projects since 2017, starting with the open-source science fiction franchise Cellarius. Back then, our storytellers were reading Neal Stephenson's books Snow Crash and Diamond Age for inspiration. Now our own meta-story has come full circle – Neal is one of the co-founders of Lamina1!

Empowering creators through financial and reputational recognition has been our mission since those days, a goal we share with Lamina1. We believe our platform can support a truly open economy between creators and the wider community on the Lamina1 network. Our real-time payment, rights management, and royalty system ensures that content can be monetized transparently and efficiently.

We look forward to collaborating with the other 10 EAP members in Lamina1's first cohort as well as the broader community. It is our shared belief that the value of blockchain is more than just the speculative value of cryptocurrency, and rewarding creators is key to realizing that vision.

For more information, check out the official Press Release from the Lamina1 team here: https://medium.com/@LAMINA1/news-alert-lamina1-accepts-first-partners-into-early-access-program-to-accelerate-the-development-228168077392

© Rensa, Inc.